Replace, Repair, Protect, or Transform any Area You Desire to a Decorative Space.
We will Tear-out and Replace any concrete project you have, including Driveways, Sidewalks, Patios, Porches, Pools, Basements, and all other Concrete Work. We can give you a concrete slab or transform your concrete with a stamped overlay, staining, polishing, or any one of our several different beautiful concrete finishes.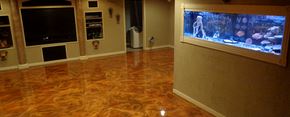 Our goal is to solve your problem.With so many options, making a selection can be overwhelming. From a new sidewalk to polished or stamped flooring, we're happy to help with design ideas and product recommendations. Call today 402-657-5575
Learn more about us.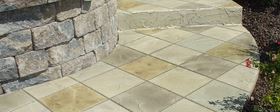 With our Tear-Out and Concrete Replacement services, we will install a new, solid concrete surface that will stand out. Our proven tear-out and replacement method ensures your new concrete surface is durable, strong, and long-lasting. Learn more here.

Concreteland LLC offers a range of services and finishes to transform your floor into a high-quality decorative space. We can transform your driveway, patio, sidewalk, steps, and more with our flooring services and superior workmanship. Learn more here.
It is our goal to make your projects as easy, successful and affordable as possible.
Call Us To Get Started.
Pick up the phone and call 402-657-5575 Or Contact Us Here